---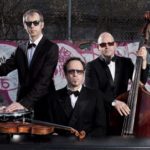 Berta Epple
Berta Epple is the successor of Gregor Huebner's well known music comedy group Tango Five. Tango Five was the one band Gregor still played with in Germany when he already lived and worked in New York. Berta Epple is coming out of the Tango Five tradition but together with his brother Veit and Bobbi Fischer they created something new and exciting. They write their own songs and have a unique style by singing in 3 voice harmony mixing it with instrumental world music on the highest level.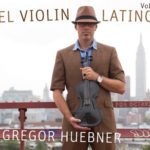 El Violin Latino
Gregor Huebner's Latin Music Quartet which plays Cuban, Brazilian & Tango music with Violin as the connecting thread.
Sirius Quartet

Creates unforgettable musical events that combine exhilarating repertoire with unequaled improvisational fire.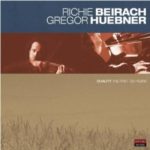 Richie Beirach/Gregor Huebner Duo
Richie Beirach one of the most accomplished Jazz pianists of our time worked with Dave Liebman, Chet Baker, Stan Getz, Wayne Shorter and many more. Gregor Huebner is a member of Sirius Quartet and is the founder of El Violin Latino. Both of them are established composers and performers and in their Duo they are described as both, one of the best Modern Jazz and contemporary chamber music duo without stylistic borders.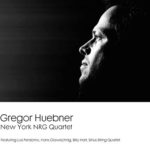 Gregor Huebner – NY-NRG Quartet
Gregor Huebner's NYC ensemble who's main goal is to get the stepchild jazz violin out of the corner of prejudices. Members NY0-­NRG Quartet: Gregor Huebner, violin Luis Perdomo, piano Hans Glawischnig, bass Billy Hart, drums
Salsa Fuerte
Pulsierende Rhythmen, feurige Latinoklänge und raffinierte Jazzimprovisationen: SALSAFUERTE steht für kraftvolle High-Enegy-Musik, die jedem Zuhörer in Bauch und Beine geht und gleichzeitig nicht auf intelligente Jazzarrangements verzichtet.
---