I am very happy to announce the release of Gregor Huebner – Piano Solo Preludes OP. 80, featuring 14 original Preludes I wrote during two years of the Covid-19 pandemic. Released on the prestigious classical label Solo Musica.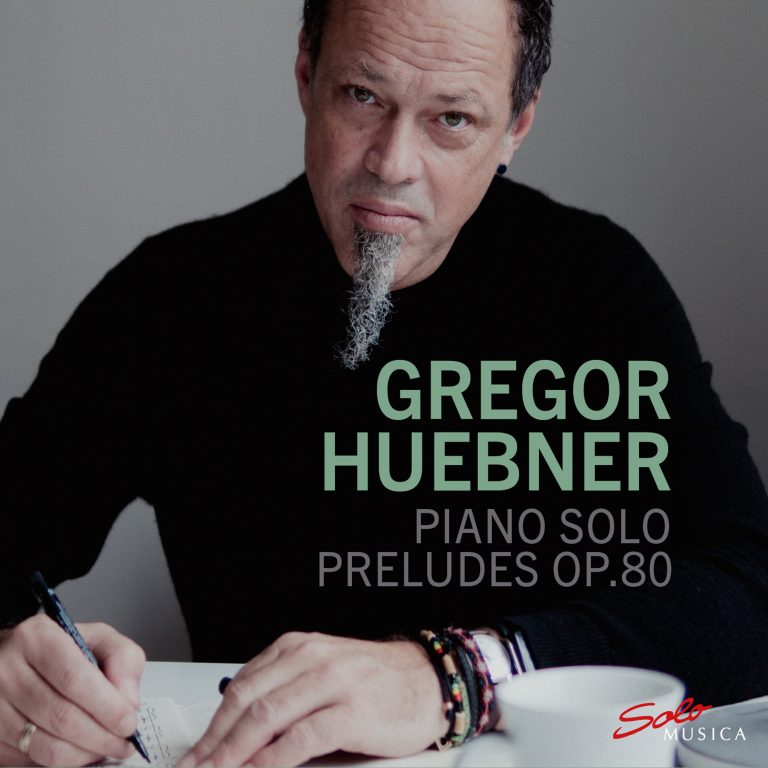 Gregor Huebner began this project without realizing that it would result in a whole collection of compositions for solo piano, which is now being recorded and published by the Munich label Solo Musica. During the extremely difficult Corona phase in New York in spring 2020, he began to practice the piano again and to compose for this instrument in order to keep himself mentally positive in this way. He would cycle from Harlem to Queens every two weeks to record one of his solo piano compositions at Spin Recording Studios with Nik Chimboukas as sound engineer – with whom he has worked for twenty years. Fung Chern, his friend and colleague from the Sirius Quartet, offered to capture these sessions on video and that was the start of Stories from the New York Lockdown.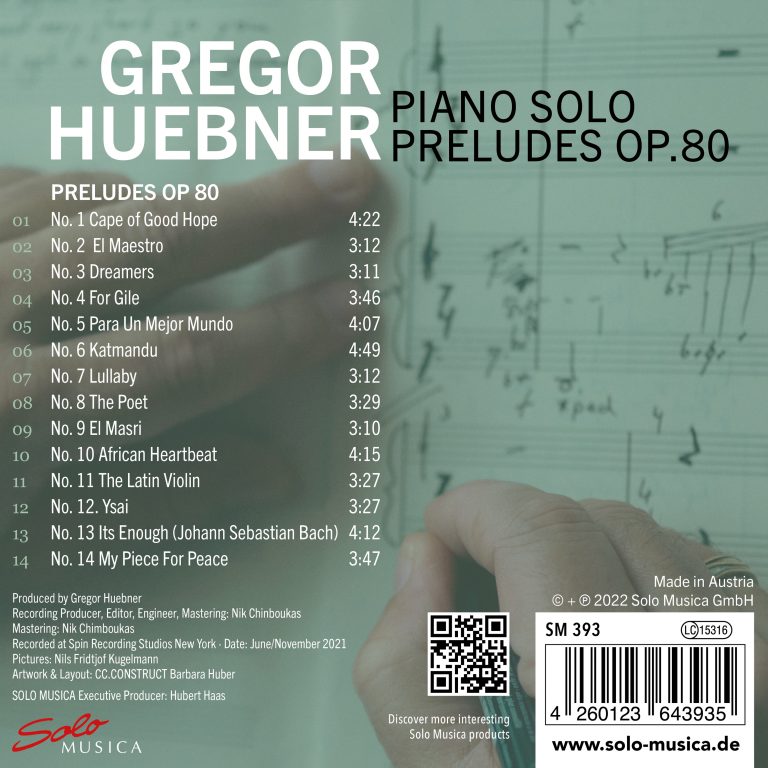 Listen to the album on Solo Musica
Hard copies of the new album can be ordered directly with me by sending an e-mail to: ghuebner@me.com – 15 US$ or Euros + shipping.
Listen to Prelude No 7 Lulluby on Spotify, Apple Music or Amazon.
Watch the Video of Lullaby, Composed and performed by Gregor Huebner
Video produced by Fung Chern Hwei